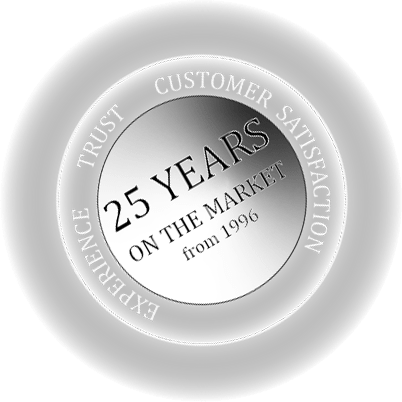 We are specialised in carrying bulk products. Our vehicles are solely tipper semi-trailers. Our vehicles are suited to carry such cargo as agricultural produce, fertilisers, fodder components, coal, stone, gravel, sand, etc.

We are a group of carriers operating like one large company; we have 90 trucks and all the loads we carry with our own resources. All the vehicles are connected into one mobile IT system facilitating communication between forwarders and drivers, providing on-line dispatch of documents and cargo monitoring in transit.
With the fleet we have, we can carry out even the most massive orders. We can carry up to 2,500 tons of cargo daily. We willingly enter into long-term contracts on regular routes, guaranteeing a price and timely performance of transport.

The cargo we carry is 100% insured under our carrier OCP insurance. We hold cabotage insurance to perform transport services in a domestic carriage in the European Union. All vehicles are GMP and QS certified.

When so requested by the Customer, we can perform carriage services in Transporeon and Sixfold systems.

Complying with our environmental policies, we try our best to limit "empty kilometres". It is our objective to limit empty trips to 20 % of all travelled kilometres. Our fleet is composed of Euro 5 and Euro 6 vehicles, complying with the most stringent emission standards.

We wish to comply with the financial and environmental requirements of our Customers, and therefore we opened an intermodal service department in 2016. We combine the services of road and rail carriage. Our services include a loading of cargo onto railway cars and unload onto trucks. Among others, we carry grain, rapeseed and corn.

We arrange local road transport, trans-loading of cargo at railway sidings and railway transport to the destination. We are also able to transport goods on railway cars to a local railway station, unload the cargo onto trucks and carry it with the trucks to the final destination place.